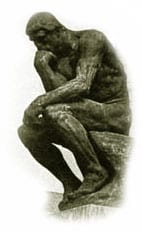 Whether you're looking for one employee to assist you with a one-day assignment, or a hundred workers to finish a major project, Reliable Staffing has the experience and expertise to service your needs. Currently with our past experience, we understand the diversified requirements of our clients and temporary associates and have developed a variety of programs to service those needs. Here are just 10 of the reasons top organizations like yours choose Reliable Staffing.
| | |
| --- | --- |
| | Localized Payroll Services |
Handling payroll on a local level allows our temporary associates, or your own employees (if pay rolled through us) to be paid on a weekly basis. It also provides you with an opportunity to determine which of the following four distributions methods you prefer:
• Associates can pick up their checks at the Reliable Staffing Office
• Associates can ask for their checks to be mailed to their residence
• A group of paychecks can be delivered to your business
• Paychecks can be directly deposited into an associate's account
Drug Screening Services

Many companies are placing great emphasis on providing a drug-free workplace for their employees, requiring that all individuals working on the premises, whether regular staff, temporary associates or contract employees, be tested for controlled substances.

Reliable Staffing offers an excellent controlled substance testing program to help. Many branches have the ability to perform controlled substance tests in-house or at your location. Where this is not possible, Reliable Staffing contracts a qualified, local lab.
Locally Owned - Minority Certified

Diversity is something Reliable Staffing prides itself on. We are a locally owned and managed entity allowing us to immediately assist our client's needs. We are also certified by the South Central Texas Regency Certification Agency. This allows some of our clients to take advantage of some of the benefits of doing business with a minority certified company.
reliablestaffing.com

Using the reliablestaffing.com program, Reliable Staffing is able to offer your company Internet access to a daily record-keeping and time-tracking system, utilizing biometric technology. Reliable Staffing can save your company up to 20% of your payroll cost.
Extended Office Hours

Extended office hours mean you can reach a person - not a machine - long before the typical workday begins or ends.
Full Employee Benefits

Reliable Staffing reduces your human resource responsibilities. We offer our associates insurance options, 401(K) programs, paid vacations and other benefits that increase employee job satisfactions and retention.
Customized Assignment Brochures

Our assignment brochures outline associates' duties and responsibilities for a particular assignment. Reliable Staffing associates arrive ready to work; they do not require extensive training or orientation.
Specialty Divisions

Reliable Staffing is a "one-stop shopping" experience with specialized divisions that allow you to fill positions in a wide variety of areas, including: Accounting, Clerical, Data Entry, Industrial, Information Technology, Marketing, Shipping, Stocking, Technical and Skilled Trades.
Reliable Staffing's On-Site Program

Reliable Staffing lets you concentrate on your core business. Based on your level of staffing usage, we can assign one of our Staffing Specialists to work at your job site, full-time or part-time, to handle staffing issues.
Full-Time Recruiters

Reliable Staffing maintains a large staff of full-time recruiters. So whether you need one associate for a couple of days or an entire shipping department for a few months, Reliable Staffing has the resources to select the most qualified applicants to meet your needs.