Senior Systems Architect Manager
Serve as Group Lead and Senior Systems of Systems (SoS) Engineer/Architect. Group lead will monitor, track, and report Technical Instruction (TI), personnel, and financial status. Reports on status and issues. Works as a member of an Integrated Product Team (IPT) to develop system interface architectures and standards. Responsible for the day-to-day management of the TI/TDs in accordance with the approved Management Plan. Responsible for the direct supervision and management of assigned staff. Documents critical activities in weekly reports that are forwarded to COLSA senior management. Responsible for tracking technical execution and identifying any potential requirements for additional resources. Organizes project and task work and makes assignments. Responsible for budget allocation of department. Assesses results of technical projects within area of responsibility. Responsible for the employment, training, and discipline of assigned employees. Engages with key stakeholders to support the development of SoS architecture products, processes, and policy. Leads efforts to incorporate Model Based Systems Engineering into SoS architecture development. Analyzes integrated system/capability schedules for accuracy, completeness, feasibility to execute, and critical paths, and provides input to support Integrated Master Schedule (IMS) builds. Leads team to identify cross-cutting technical and programmatic risks (across organizational boundaries and constituent systems). Plans, analyzes, organizes, and integrates the capabilities of a mix of existing and new systems into an SoS capability. Applies Systems Engineering (SE) principles within the environment in which a system or SoS will be developed and employed. Develops high-level status, reviews, and presentations of projects. Utilizes Mission Engineering principles to integrate the data gathered from stakeholder organizations into SoS Architecture products, use cases, capability views, system views, and other architectural views using Magic Draw. Identifies, analyzes, and evaluates information to support modernization efforts in laboratory and field environments, leading to the fielding of capabilities.
Required Qualifications: Bachelor's degree in related technical field such as engineering, etc. Minimum of 10 years related experience in Systems Architecture Projects or Systems Architecture Development, including supervision or management experience. U.S. Citizenship required. Must already possess or be able to obtain/maintain a DoD clearance. Must have the ability to work independently.
Preferred Qualifications: Master's degree in engineering preferred. PMI or DAU Program Management certified. Experience with MagicDraw. Active TS/SCI security clearance. Familiarity with DoD Architecture and Frameworks (DoDAF) policy. Familiarity with Modular Open System Approach (MOSA) design. Familiarity with Model Based Systems Engineering (MBSE). Understanding of tactical communication waveforms.
Visit our Austin staffing agency at 1701 Directors Blvd Suite 230, Austin, TX 78744 to apply in person.
Call today to speak with your recruiter: (512) 977-9675 |
Like us on Facebook to see new Austin jobs: Click <a href="https://www.facebook.com/reliablestaffingaustin/">here</a>
Preferred Qualifications: Master's degree in engineering preferred. PMI or DAU Program Management certified. Experience with MagicDraw. Active TS/SCI security clearance. Familiarity with DoD Architecture and Frameworks (DoDAF) policy. Familiarity with Modular Open System Approach (MOSA) design. Familiarity with Model Based Systems Engineering (MBSE). Understanding of tactical communication waveforms.
Bachelor's degree in related technical field such as engineering, etc.
Minimum of 10 years related experience in Systems Architecture Projects or Systems Architecture Development, including supervision or management experience. U.S. Citizenship required.
Must already possess or be able to obtain/maintain a DoD clearance.
Must have the ability to work independently.
1701 Directors Blvd Suite 230, Austin, Texas, 78744, USA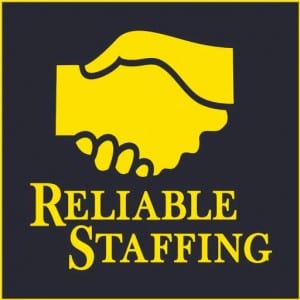 Employment Placement Agencies
Full-time