Maintenance Technician/Lead - RSCSAD3065
Reliable Staffing San Antonio is seeking a Maintenance Technician. POSITION SUMMARY: Under direct supervision of Maintenance Manager, provides specialized maintenance following established procedures. This position requires that the individual to have the ability to perform all of the basic maintenance skills. Other duties may be assigned.
ESSENTIAL RESPONSIBILITIES AND DUTIES: 1. Maintains and repairs equipment such as conveyors, bucket elevators, speed reducers, metal detectors, forklifts, poly baggers (Hayssen), production scales (Ishida) and case sealers. 2. Troubleshoots and repairs equipment which may include but is not limited to: Program logic controllers AB. Mitsubishi, Yascawa & woods. Panel view 900 & 1000 & CTC operation procedures. Variable frequency drives; verifies parameters. AC/DC power supplies. Three phase and single phase motors. Pneumatic and hydraulic motor rebuilds. 3. Maintains supplies including requests, orders, receiving, distribution, accountability, use and reorders. 4. Trains machine operators on the safe and proper operation as well as preventative and ongoing maintenance of the poly bagger machine. 5. Utilizes personally owned hand tools for welding all types of metals. Some fabrication may be required. 6. Operated forklift in safe and efficient manner. 7. Provides emergency call in maintenance services in event of breakdown of ploy bagger machine and all other production equipment. 8. Complies with Good Manufacturing Practices and plant and safety rules and regulation. 9. Carries out additional duties as requested or required by Maintenance Manager.
7224 Blanco Rd, San Antonio, Texas, 78216, usa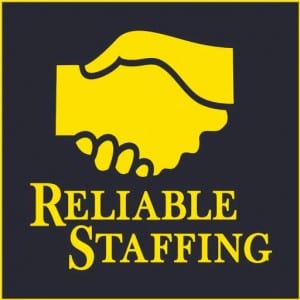 WORK ENVIRONMENT: The noise level in the work environment is usually moderate to loud. The employee is required to work in a cold environment. Please call our San Antonio staffing agency to learn more about our San Antonio jobs.