Reliablestaffing in San Antonio on Cupples Road
Reliable Staffing is a full-service employment agency that has provided professional service in San Antonio for over seventeen years. Our temp agency is located on Cupples Road and we are here to help you find employment in the metro area. Jobs in San Antonio are readily available at our office. We have short term, temp to hire, and direct hire opportunities available for our applicants.
Be sure to complete your online registration today and call the office to set up your interview!
If you are a local business owner or employer looking for top talent in the San Antonio area, we have thousands of qualified individuals in our database ready to work for you! Reliable Staffing Cupples has highly skilled workers seeking employment in the industrial and service industries. In addition, we have access to talent perfect for the medical, healthcare, administrative and educational industries. Call our branch office and speak to one of our recruiters today!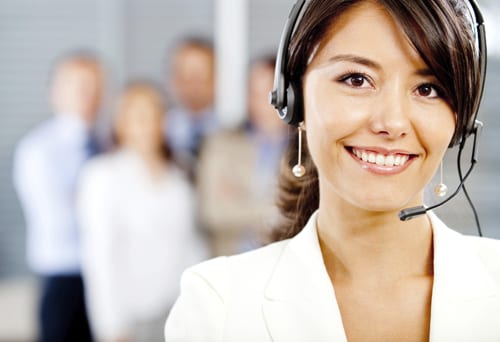 Contact the Cupples Office with your inquiry
- - - - - - - - -
Job Title:
Description:
Industry
Apply Link
- - - - - - - - -
Reliable Staffing Agency: Forklift Operator
This position is located in Schertz, TX. Transports material or equipment to and from designated areas in the facility. Loading and unloading goods from vehicles. Moving goods packed on pallets or in crates around the storage facility. Stacking goods in the correct storage bays, following inventory control instructions. Checking loads are secure. Stacking empty pallets. Performing daily equipment checks such as recharging the truckís battery and lubricating equipment. Examining products to verify conformance to quality standards. | Visit our New Braunfels staffing agency at 382 I-35 Building C, New Braunfels, TX 78130 to apply in person. Call today to speak with your recruiter: (830) 500-0993 | Like us on Facebook to see our latest New Braunfels jobs: Click here
Skilled Labor
Apply Now
Reliable Staffing Agency: Medical Assistant/Front Office
Medical Receptionist (front office): Medical Receptionist needs prior front office experience , should be able to handle prior authorizations, insurance verification, schedule appointments, etc. Back office experience is recommended in case there is a need to cover back office. This is a full-time position, with possibly some Saturdays 8-12pm. This is for a temp-to-hire position. They are seeking someone long-term. Salary: $10+ based on experience Medical Assistant (back office): Our company is currently seeking MEDICAL ASSISTANTs to start immediately for one of our clients. Candidate must have at least 1-2 years experience in internal medicine, family practice, pulmonary, or cardio practices. MAs will have back office duties, but must possess both front and back office experience. They must be flexible in front and back office duties. This is a full-time position, with possibly some Saturdays 8-12pm. This is for a temp-to-hire position. They are seeking someone long-term. Salary: $11+ Depending on experience Visit our San Antonio office at 7224 Blanco Rd, San Antonio, TX 78216 to apply in person. Call today to speak with your recruiter: (210) 530-9675 | Like us on Facebook to see new San Antonio jobs: Click here
Healthcare - CNAs/Aides/MAs/Home Health
Apply Now
Reliable Staffing Agency: Medical Biller
Reliable Staffing is currently seeking medical billers for an internal medicine doctor's office in the Stone Oak/Huebner area. Individual must possess prior medical billing experience in an internal medicine, pulmonary, family practice or cardio doctor's office, at least 1 year experience and successfully pass a drug test. Experience in Medisoft, Centricity or AdvancedMD is preferred. Please detail in your resume, the amount of billing and systems experience. This position is available immediately. Hours are as follows: Monday through Friday 8-5 or 9-6. This is for a temp to hire position. | Call today to speak with your recruiter: (210) 530-9675 | Like us on Facebook to see new San Antonio jobs: Click here
Healthcare - Medical Records, Health IT & Informatics
Apply Now
Reliable Staffing Agency: Printing Press Operator
Required: 4+ years of experience with Rollem and Xerox 800 color presses. Set up, operate, and maintain various kinds of presses. Must have knowledge of the standard practices, materials, techniques, and processes used in a pressroom. Review job orders, install or remove parts and supplies, clean printing press, monitor production, perform preventative maintenance, and troubleshoot equipment issues. $15/hr, Part Time: 5 hr days/4 days a week. | Visit our San Antonio staffing agency at 7224 Blanco Rd, San Antonio, TX 78216 to apply in person. Call today to speak with your recruiter: (210) 401-9675 | Like us on Facebook to see new San Antonio jobs: Click here
Publishing/Printing
Apply Now
Reliable Staffing Agency: Concrete Worker
Job specifications: Laying concrete and rebar. You must have steel toe boots. Occasional mandatory Saturdays may occur. No experience necessary as training will occur. Call a recruiter today: (210) 432-9675
General Labor
Apply Now
Reliable Staffing Agency: Caregiver/Medical Assistant
We are seeking caregivers over the age of 21 to work in a group home. Eligible candidates must have a clean background, clean driving record, and a high school diploma or GED. Candidates must also be able to pass a drug test. Position is full-time and pay begins at $11/hr + Depending on Experience. Visit our San Antonio office at 7224 Blanco Rd, San Antonio, TX 78216 to apply in person. Call today to speak with your recruiter: (210) 401-9675 | Like us on Facebook for San Antonio job notifications: Click here
Healthcare - CNAs/Aides/MAs/Home Health
Apply Now
Reliable Staffing Agency: Leasing Consultants
Job description: Reliable Staffing is Texas Apartment Staffing company and is a leader in the industry. We have great opportunity for a Leasing Professional's to join our team. Qualified Leasing Professionals will have outstanding customer service and sales ability and strong verbal and written communication skills. Additionally, candidates must be organized and possess strong computer skills. Weekends required. We offer competitive pay and benefits, as well as opportunity for advancement. Reliable Staffing requires a background and drug screen as a condition of employment. Visit our website at www.reliablestaffing.com and click apartments Job Requirements: Education, training, experience: Performs leasing, marketing, customer service and administrative duties, to include: Leases and markets vacant and upcoming apartments. Completes all leasing paperwork. Compiles and processes applications for approval. Explains lease and all appropriate addenda to new resident. Walks apartments and reports all necessary improvements. Assists with resident relations. Keys in all fees, deposits, and new lease information. Shows apartments to prospective leases. Accepts and completes Notice to Vacate forms. Accepts rental payments. Other duties as assigned. EDUCATION REQUIREMENT: A high school diploma or equivalent and professional knowledge of business discipline are required. Visit our San Antonio office at 7224 Blanco Rd, San Antonio, TX 78216 to apply in person. Call today to speak with your recruiter: (210) 401-9675 | Like us on Facebook for San Antonio job notifications: Click here
Operations Management
Apply Now
Reliable Staffing Agency: Nurse Practitioner
Nursing home/Assisted living facility in San Antonio is currently seeking full-time and part-time Mid-Level Nurse Practitioners for quickly growing company. The facility provides evaluations, psychiatric management and mental healthcare services to the Geriatric community, therefore this position will work in conjunction with a team of Nurse Practitioners, Physician Assistants and Psychotherapists. Position Qualifications: Licensed NP (TX preferred). Strong interest in mental health and psychiatric care for the geriatric community. Preferred Qualifications: Psychiatric Certification. DPS/DEA. Medicare/Medicaid. Bilingual Spanish. Compensation: $95,000 annual salary. Full Benefits. Flexible scheduling. Opportunity for advancement. | Visit our San Antonio office at 7224 Blanco Rd, San Antonio, TX 78216 to apply in person. Call today to speak with your recruiter: (210) 401-9675 | Like us on Facebook for San Antonio job notifications: Click here
Healthcare - Social Services/Mental Health
Apply Now
Reliable Staffing Agency: Process Engineer
Reputable Company in San Antonio, TX is currently seeking the ideal candidate for a full-time Process Engineer position available. Candidate will be responsible for evaluation resource and cost estimating, documentation generation & review, execution of projects and engineering studies, and overall customer support as required. Position Requirements: BA in Engineering. 3-5 years experience in Pharmaceutical Manufacturing (cGMP). Willing to travel occasionally. Position Duties and Responsibilities: Generate Request for Estimates (RFE's) for Packaging and Compounding. Provides recommendations for production equipment to Manufacturing and support to Project Engineering, Project Management and Commercial Operations. Creates Operational SOP's for startup and equipment operation. Develops and executes change parts evaluations for new products and/or component changes. Full cycle of facility and production related project including all facets of Project Development, Project Execution and Project Closeout. Review and approve Packaging modules. Support R&D Packaging Engineers. Provide support to QTS/Validation in documentation generation and execution; support Quality in investigations and corrective actions. Understand and comply with all safety, environmental and quality practices and procedures as outlined in organizational/departmental guidelines and SOPs as well as applicable federal, state and local regulations. Compensation: $65-$75,000 annual base salary. Full Benefits Included. Visit our San Antonio office at 7224 Blanco Rd, San Antonio, TX 78216 to apply in person. Call today to speak with your recruiter: (210) 401-9675 | Like us on Facebook for San Antonio job notifications: Click here
Information Technology
Apply Now
Reliable Staffing Agency: Forklift Operators
Background Checks completed - No Felonies. Forklift Operator is responsible for operating a forklift to move, locate, relocate, stack, and count Merchandise. Unload inbound shipments safely and move product to storage locations. Efficiently stack and store the merchandise in the appropriate areas. Pull and prepare product for shipment, ensuring that the exact number and type of product is loaded and shipped. Must be physically fit. Must be able to work in hot warehouse. Steel toed boots required. $9.50 (1st shift 8am/ 4:30pm)- $10.00 (2nd shift 4:45pm/1:15am)
General Labor
Apply Now
Reliable Staffing Agency: Network Administrator
Reliable Staffing is currently seeking an experienced Network Administrator for a leading company in San Antonio, Texas. The Network Administrator's role is to plan and coordinate the design, installation, and connectivity of computer and network systems to ensure the stable operation of the company's IT customers. This includes developing, configuring, maintaining, supporting and optimizing all new and existing hardware/software and communication links across LAN and WAN throughout the company. Duties and Responsibilities: Recommend, direct, and implement network infrastructure improvements. Oversee large projects that require managing the resources of the I.T. department. Install appropriate software packages, operating systems and networking components. Assist in the customization & adaptation of existing programs to meet requirements. Provide updates, status and completion information to manager and/or users. Administer e-mail and anti-virus systems. Implement Disaster Recovery program. Domain Administration, Server Monitoring and Reporting & Help Desk Monitoring. Travel to offices in other markets to assist IT infrastructure and office setup. Work after hours on appropriate projects. Also requires: sitting, standing, walking, bending, crawling, climbing & traveling. Requirements: 4 to 6+ years of networking administration. High aptitude for new computer/phone software and hardware. Ability to prioritize multiple projects in a fast-paced environment. After hours availability for scheduled and unscheduled maintenance or support. The following are strongly desired skills: Associate's degree and/or Computer Certificates (i.e. MCSE, CCNA, ) a 2008/2012 Domain Administration. TCP/IP, DNS, DHCP, FTP, SMTP, SSL, VLAN and VPN. 2003/2008/2012 Server in cluster environment. Dell SANs. Microsoft's Hyper-V, and VM Ware. Cisco ASA, Cisco Routers, Cisco Switches, HP hardware. Exchange, SQL, IIS, Symantec Backup Exec, Microsoft TMG/UAG, and VBScripts. Competencies needed to adequately perform in position: To perform the job successfully, an individual should demonstrate the following competencies to perform the essential functions of this position: Problem Solving: Identify and resolve problems in a timely manner; gather and analyze information skillfully. Project Management: Manage large projects and allocate the resources necessary. Oral Communication: Speak clearly and persuasively in positive or negative situations, make group presentations, and conduct meetings. Written Communication: Write with clear thought and well organized ideas, succinctly conveying technical ideas to none technical people. Quality Management: Look for ways to improve and promote quality and demonstrate accuracy and thoroughness. Planning and Organization: Prioritize and plan work activities, use time efficiently and develop realistic action plans. Adaptability: Adapt to changes in the work environment, manage competing demands and deal with frequent change, delays or unexpected events. Safety and Security: Promote and personally observe safety and security procedures, and use equipment and materials properly. Salary: DOE Benefits: FST offers medical, dental, vision, long term disability, optional life insurance, and 401K. Send a copy of your resume to: hr@reliablestaffing.com. The subject of your email should be "Network Administrator". Serious inquiries only.
Information Technology
Apply Now
Reliable Staffing Agency: RN Manager Cath Lab
Provides support to the senior executive position (CNO) responsible for all nursing and other designated patient care functions/services within the hospital organization. This role assumes 24/7 responsibility of Manager's assigned areas. The role is accountable to support CNO to ensure high quality, safe and appropriate nursing care, competency of clinical staff, and appropriate resource management related to patient care. Responsibilities: FT Days. Active and current registered nurse license in the state of residence/practice. Highly effective interpersonal and communication skills. Proven leadership ability and hospital operational ability. Ability to serve as role model and advocate for the professional discipline of nursing. Qualifications: Active and current registered nurse license in the state of residence/practice. 2+ to 5 years experience Required: Academic degree in nursing Preferred: Bachelors or Masters degree Required: 2 Years of progressive management experience in a hospital environment as a manager or full time charge nurse/related position AND Cath Lab RN experience required.
Medical
Apply Now
Reliable Staffing Agency: QC Supervisor
Reliable Staffing is hiring a full time salary based QC Supervisor in San Antonio, TX. Civil Engineering, Construction Management or related degree is preferred. Extensive, related experience may substitute for college degree. Minimum of five years combined experience in aggregate, concrete, asphalt, or construction materials testing. Effective communication and supervisory skills (written and verbal) Basic computer data input and analysis skills. Knowledge of Command QC and AggQC preferred. Working knowledge of Microsoft Office (Outlook, Excel, Word, Access) Ability to understand, and follow test procedures and instructions. Ability to work outdoors and lift 50 lb. samples. This position requires math skills including working knowledge of percentages, ratios, statistics, and algebraic equations. Valid Texas driver's license. TxDOT Level 1A, ACI Level 1 Concrete Field Tech. Preferred. Participate and encourage participation in company's safety program. Perform aggregate, concrete and asphalt tests routinely. Report results through lab software and by written correspondence. Communicate and work with quarry team personnel to make plant process corrections to maintain consistent quality of products within project specifications of state DOT, and other agencies. Perform other duties as assigned by supervisor. 5+ to 7 years of experience. Management Experience Required - No. Minimum Education - Bachelor's Degree. Willingness to Travel - Occasionally.
Construction, Mining and Trades
Apply Now
Reliable Staffing Agency: Daycare Substitute
We are looking for for a day care substitute that is available to work on an on-call or per-needed basis. Eligible candidates must be female, FBI-finger printed, clean background, and able to pass a drug test. Pay is $8-10 an hour, depending on experience and reliability.
Education, Training, and Library
Apply Now
Reliable Staffing Agency: Flash Developer
We are looking for a Flash Developer to work in our IT department. Position is entry-level, but experience is a plus. Candidates must have solid references. Pay will be based on experience. Submit your resume along with your online application to be considered for this position.
Information Technology
Apply Now
Reliable Staffing Agency: Staffing Sales Specialist
We are looking for a staffing sales specialist. Requirements are: - Minimum of two years experience in staffing sales. - Must have a bachelor's degree. - Must be available to work full-time. - Must have a clean criminal background. Position is direct hire. Pay is salary plus commission, and includes benefits. Hours are Monday through Friday, 8:00am-5:00pm. If you meet these qualifications, fill out the online application and include your resume.
Sales
Apply Now
Reliable Staffing Agency: DON/Administrator Home Health
A career opportunity for an RN/administrator with 5 years of clinical experience, preferably a minimum of 5 years' home health experience and 3 or more years of administrative experience. This member of our team is responsible for overall clinical management; recruitment, screening, supervision and training of CNAs and other home care personnel; ensuring the highest quality of care and service for our clients. The administrative aspect to this position fulfills the following duties: - Organizes and directs the agency's day to day operations. - Employs qualified, competent personnel and ensures adequate staff education and evaluations. - Responsible for and effective budgeting and accounting system. - Develops policies and procedures. - Develops a system of staff communication that ensures coordinated implementation of plans of treatment and the utilization of necessary services for comprehensive care of patients. We are looking for an extremely driven
Healthcare - RNs & Nurse Management
Apply Now
Reliable Staffing Agency: Inspector
Hours: Third Shift (11:00 PM-7:00 AM) Pay Rate: $18-$20/hour DUTIES/RESPONSIBILITIES: To perform all aspects required for proper evaluation and inspection of components processed at CCS, while ensuring regulatory and quality system compliance. Work safely following all health, safety and environmental rules and policies. Demonstrate high ethical standards and integrity as set forth in our Code of Business Conduct and our Principles of Business Conduct, Policies and Procedures. Be proficient and qualified in proper inspection procedures such as but not limited to incoming, in process (hidden damage) and final. Understand and implement the policies and procedures set forth in the various CCS quality manuals and procedures. Understand and implement the applicable civil aviation regulations as defined by the FAA, EASA, CAAC, DCA, JCAB or other recognized civil authority. Ensure that inspections performed are done so in accordance with approved data such as the Original Engine Manufacture Manuals, the customer's manual or other data approved by the administrator. Continually look for ways to increase efficiency and productivity, while maintaining the required level of quality. Display an attitude that promotes teamwork and co-operation between the inspection and productions departments. Assist engineering in the introduction of new repairs and/or techniques to facilitate repairs and/or repairs to components. In conjunction with engineering and production, continually review the process routings to optimize the workflow through the maintenance process. Define and propose working with quality management and engineering additional equipment/tooling or modifications required to equipment /tooling which will assist in improving efficiency and productivity of the maintenance process. Minimum Qualifications: Ability to apply common sense understanding to carry out instructions delivered in written, oral, or diagram form. Ability to solve problems using appropriate critical thinking skills. Ability to read and interpret documents such as safety rules, operating and maintenance instructions, and procedure manuals. Demonstrate a good mechanical aptitude. Know how to read and use calibrated tooling and equipment such as but not limited to vernier calipers, height gages, pi-tapes, plug gages, dial calipers, dial indicators, protractor, radius gages, hardness tester, dial bore gage, thickness gage, omni gages, go/no go gages, and micrometers. Proficiency using Microsoft Office Software. Education: High School Diploma or equivalent; Experience: Gas turbine engine component inspection, repair and overhaul Five years related experience and/or training; or equivalent combination of education and experience. | Visit our San Antonio staffing agency at 7224 Blanco Rd, San Antonio, TX 78216 to apply in person. Call today to speak with your recruiter: (210) 401-9675 | Like us on Facebook to see new San Antonio jobs: Click here
Manufacturing and Production
Apply Now
Reliable Staffing Agency: Home Healthcare Marketing Rep
We are looking for an experienced Home Healthcare Marketing Representative. Eligible candidates must have a minimum of 5 years experience as a home healthcare marketing rep, must have a clean background, and reliable transportation. Additionally, applicants must have a clear, active Texas License. Candidates must have shown loyalty to ONE home healthcare company for a minimum of four years to be eligible for interview. Salary is highly competitive, and to be discussed upon interview. Visit our San Antonio staffing agency at 2135 Bandera Rd, San Antonio, TX 78228 to apply in person. Call today to speak with your recruiter: (210) 432-9675 | Like us on Facebook to see new San Antonio jobs: Click here
Healthcare - Other
Apply Now
Reliable Staffing Agency: Custodian
We are looking for qualified custodians and housekeepers to work at several businesses throughout San Antonio. Requirements are: Must have a minimum of one year experience. Must have a clean background. Must have reliable transportation. Visit our San Antonio staffing agency at 2135 Bandera Rd, San Antonio, TX 78228 to apply in person. Call today to speak with your recruiter: (210) 432-9675 | Like us on Facebook to see new San Antonio jobs: Click here
General Labor
Apply Now
Reliable Staffing Agency: General Production Labor
Pay $12/hour Completion of high school or equivalent One year experience in an associated field. (Manufacturing, airframe, power plant, machine shop) Inspect and assist in the assembly and disassembly of engine modules and components. Remove defective parts and visually inspect parts according to repair criteria. Troubleshoot, test and inspect components. Produce components that comply with airworthiness standards in an efficient manner. Install assemblies and sub-assemblies into modules while maintaining tolerances and rigid specifications. Utilize chemical cleaning procedures. Perform hand cleaning to include steam cleaning, acid etch, sanding, blending, brazing and de-burring of aircraft engine parts to remove foreign elements from parts. Load and deliver aircraft parts to appropriate work areas. Assist as needed to set up equipment to support machinists, metal sprayers and welders. Assist with receiving and shipping parts for internal system tracking. Assist with proper packaging of aircraft parts for shipping using cardboard, bubble wrap and protective containers to ensure no metal contact is made which could possibly cause damage to finished engine parts. Occasionally operate industrial truck or electric hoist in performance of work. Requirements: Ability to follow all safety, fire and housekeeping regulations in order to maintain a clean and safe work environment. Ability to occasionally operate industrial truck or electric hoist in performance of work. Ability to perform frequent lifting, pushing and pulling of 30-50 lbs. Ability to read, speak, write, understand and verbally express ideas and instructions in English. Visit our San Antonio staffing agency at 7224 Blanco Rd, San Antonio, TX 78216 to apply in person. Call today to speak with your recruiter: (210) 401-9675 | Like us on Facebook to see new San Antonio jobs: Click here
General Labor
Apply Now
Reliable Staffing Agency: Business Area Manager
Job Description: Pay Range 65,000 to 75,000 Welding Business Area Manager is responsible for managing all daily operations and functions for the Welding business area. This includes managing a cross-functional team comprised of Scheduling, Material. Planning, Mfg. Eng, and Factory Operations. Accountable for safety, people, quality, cost and schedule attainment and continuous improvement through our Lean System (World Class Manufacturing) within their business area. Organizes and leads teams of multi disciplined salaried and hourly personnel in manufacturing of a product. Develops a strong technical team to drive Continuous Improvement (World Class Manufacturing- WCM). Utilizes project leaders and supports and guides them in setting up manufacturing. Forecasts and maintains operating and capital expenditure budgets. Maintains budget controls through communication and corrective action. Conducts effective succession planning, high potential acquisition and development, and performance alignment measures. Manufactures high quality, cost effective components through a safe work environment. Launches and sustains manufacturing process. Requirements: Bachelors Degree - preferably in Business or Engineering. 5+ years experience in Operations Management. 3+ Years in a Manufacturing Environment. Preferred Qualifications: Cross-functional experience within a manufacturing environment. Six-Sigma / Continuous Improvement/Lean experience. Visit our San Antonio office at 2135 Bandera Rd, San Antonio, TX 78228 to apply in person. Call today to speak with your recruiter: (210) 432-9675 | Like us on Facebook for San Antonio job notifications: Click here
Purchasing
Apply Now
Reliable Staffing Agency: Medical Biller
Reliable Staffing is currently seeking an individual to fill a medical biller position at an internal medicine doctor's office in the Stone Oak/Huebner area. Individual must possess prior medical billing experience, at least 1 year experience and successfully pass a drug test. Please detail in your resume, the amount of billing and systems experience. This position is available immediately. Hours are as follows: Monday - Friday 8-5 or 9-6. This is for a temp to hire position. Hourly rate is reviewed semi-annually and is increased if billing quota is met. (Accuracy and speed is a must) | Visit our San Antonio staffing agency at 7224 Blanco Rd, San Antonio, TX 78216 to apply in person. Call today to speak with your recruiter: (210) 401-9675 | Like us on Facebook to see new San Antonio jobs: Click here
Medical
Apply Now
Reliable Staffing Agency: Retail Stocker
We are currently seeking stockers for day and night shifts for one of our major retail clients. Applicants must have previous stocking, warehouse, and retail experience. Applicants must also be able to pass drug test and background check, and also have good work references. Visit our San Antonio staffing agency at 7224 Blanco Rd, San Antonio, TX 78216 to apply in person. Call today to speak with your recruiter: (210) 401-9675 | Like us on Facebook to see new San Antonio jobs: Click here
General Labor
Apply Now
Reliable Staffing Agency: A Staffing Agency San Antonio
We are looking for a staffing agent for our San Antonio branch location. We are requiring that this individual has previous temp agency in San Antonio experience. This recruiting professional will be filling jobs in San Antonio. This person Staffing agencies San Antonio will be a salary position. A bachelors degree in human resources is required. Temp agencies San Antonio position offers full benefits, paid vacation, and PTO. Our employment staffing agency has been around for over 17 years. It's vital that candidates pass a background screen for our temporary staff agency. Please contact our temp agencies in San Antonio at (866) 205-2787.
Human Resources/Recruiting
Apply Now
Reliable Staffing Agency: Cardiovascular Technologist, Electrophysiology
Reliable Staffing is hiring professionals in San Antonio, Texas. Cardiovascular Technologist, Electrophysiology Healthcare / Health Services - Specialties Medical / Health - Allied Full-time Benefits - Full Relocation Assistance Available - Yes Commission Compensation - No Bonus Eligible - No Overtime Eligible - Yes Interview Travel Reimbursed - No Candidate Experience 2+ to 5 years of experience Management Experience Required - No Minimum Education - Certification Willingness to Travel - Occasionally Skills and Certifications (bold if required) RCIS, RCES Required 2 years EP experience EDUCATION: Graduate of an approved Cardiovascular Technology program or equivalent education EXPERIENCE: Interventional Cath Lab with two years of Electrophysiology experience. LICENSE/CERTIFICATION: Registered Cardiovascular Invasive Specialist (RCIS) or Registered Cardiac Electrophysiology Specialist (RCES). BLS required-Obtained through approved American Heart Association Training or the Military Training Network. ACLS within 6 months upon hire or transfer into position.
Healthcare - Medical & Dental Practitioners
Apply Now
Reliable Staffing Agency: Internal Medicine & Family Medicine BC/BE
Reliable Staffing is seeking Internal Medicine & Family Medicine BC/BE experienced physicians for a hospitalist practice in Jourdanton, TX (45 minutes outside San Antonio). Healthcare / Health Services - Medical & Dental Practitioners Medical / Health - Physician Full-time Benefits - Full Relocation Assistance Available - Possible for the ideal candidate Commission Compensation - No Bonus Eligible - Yes Overtime Eligible - Yes Interview Travel Reimbursed - No 1+ to 2 years of experience Management Experience Required - No Minimum Education - Doctoral Willingness to Travel - Occasionally7 on/7 off Hours per Week Visa Candidates Considered - No You will receive: competitive base salary, incentive bonuses based on quality metrics, comprehensive liability insurance with no tail requirement, health, dental, vision and disability benefits, 401K with company match, and an employee stock purchase plan
Healthcare - Medical & Dental Practitioners
Apply Now
Reliable Staffing Agency: Foreman
Reliable Staffing is hiring a Foreman in San Antonio, TX. Supervise operational activities which may include, but are not limited to, plant production, plant maintenance, upgrades, management of employee performance, scheduling, effective leadership of hourly workforce and compliance with all safety, environmental and ethical standards for Asphalt plants within the San Antonio District. Additional responsibilities include monitoring mobile equipment hours and repairs, aiding in capital expenditure projects, producing plant performance reports, entering daily production data and core information. Bachelor's Degree in Engineering (Mining, Civil), or equivalent experience required 5+ years of industry experience in an operations management role (Supervisor or Superintendent) Experience working with the following asphalt equipment manufactures: Gencor, Astec, Standard Havens, among others Excellent interpersonal, verbal, and written communication skills; outstanding time management skills Capable of managing multiple plant operations with ability to prioritize, delegate, and manage multiple tasks and changing priorities Proficient in MS Word, Excel, and Outlook; experience with AutoCAD, and Project Management a plus Working knowledge of safety and OSHA regulations Ability to work flexible schedule as required, including nights and weekends Bilingual Spanish a plus
Engineering
Apply Now
Reliable Staffing Agency: Hospice Administrator
Reliable Staffing is hiring a full time salary based Hospice Administrator in San Antonio, TX. Ultimate responsibility for the overall management of the Hospice agency. Responsible for the effective and efficient use of all resources. Ensures quality of staff and functions of the company through management of policies and procedures, budgeting, and referral follow-up. Accomplishes these tasks through teamwork with most efforts spent on Human Resources, Quality of Care, and Customer Service. Job Requirements: Minimum of 3-5 years in an administrative or supervisory capacity in a hospice program. Experience in business administration. Educational Requirements: Degree in business, health care, and nursing or related field. RN License strongly preferred. Candidates must not be current or past employees of Heartland, HCR ManorCare or Arden Court. Candidates must have not applied directly or spoken with any of the above facilities within the past 6 months.
Healthcare - RNs & Nurse Management
Apply Now
Reliable Staffing Agency: General Labor
Reliable Staffing Corporation is currently seeking to fill 50 general labor positions for three different shifts for one of our major warehouse clients. Applicants must have warehouse and shipping experience. Visit our San Antonio office at 2135 Bandera Rd, San Antonio, TX 78228 to apply in person. Call today to speak with your recruiter: (210) 432-9675 | Like us on Facebook for San Antonio job notifications: Click here
General Labor
Apply Now
Reliable Staffing Agency: CNC Machinist
Our client, is currently in search of a few Machinist. Pay rate is $20 per hour and you would be working 55 hours per week, 12 hours per day. The shifts are from 6am-6pm and 6pm-6pm. Candidates must have a clean criminal background. As well as: -Minimum of 5 years' experience in setting up, editing programs and the running of CNC lathes, CNC horizontal milling machines and CNC vertical milling machines with FANUC controls -Knowledge in use of precision measuring instruments and the application of such instruments (including but not limited to) Calipers, ID and OD micrometers, depth gauges, indicators and scales. -Strong understanding in blue print reading and geometric tolerance interpretation -Intermediate knowledge of tool holders, cutting tools, boring bars, fixtures, inserts and other accessories used on various machines -Must be able to follow written and oral instructions -Must be adaptable to a changing work environment, competing demands and is able to deal with frequent change, delays or unexpected events -Must be willing and able to work flexible shifts and changing work schedules -Must possess basic math skills to include but not limited to adding, subtracting, multiplication, division, geometry and algebra for the purpose of calculating tooling and machine setups -Previous experience in the oil and gas industry a plus -Previous experience working with stainless steel and carbon steel castings essential -Previous experience working with medium to large pieces essential- 12"-60" diameter. If you feel you meet all the requirements and qualifications please send your resume via this ad or directly to karen@reliablestaffing.com. Please feel free to call Karen at 210-530-9675 ext101 with any questions.
Manufacturing and Production
Apply Now
Reliable Staffing Agency: Substitute Teachers
A substitute teacher is responsible for providing instruction, managing the classroom environment, and promoting student learning in the absence of the regular classroom teacher. We are looking for several certified teachers to work as substitutes in private and charter schools on a per-needed basis. Requirements are: - Must be able to work on-call. - Must be teaching certified. - Must have a clean criminal background. - Must have reliable transportation.
Education, Training, and Library
Apply Now
Reliable Staffing Agency: General Admin Support
Performs administrative and office support activities for multiple supervisors. Duties may include fielding telephone calls, receiving and directing visitors, word processing, filing, and faxing. Extensive software skills are required, as well as Internet research abilities and strong communication skills. Pay is based on experience.
Administrative and Support Services
Apply Now
Reliable Staffing Agency: QUALITY CONTROL 2nd shift
4:30PM-1:00AM M/F Background Checks completed- No Felonies Duties & Responsibilities: - Visually inspects outbound orders for damage. - Verifies quantity shipped stated on shipping documentation against actual stock picked. - Verifies part numbers on shipping documentation against actual stack picked. - Stamps all labels with assigned Quality Control stamp acknowledging that all information has been verified for accuracy. - Places discrepant orders on hold and gets disposition from responsible area supervisor. - Logs all inspected orders on the Outbound Inspection Log turns it in to Quality Assurance Manager on daily basis. - Must be able to work in hot warehouse. - Steel toed boots required
General Labor
Apply Now
Reliable Staffing Agency: WAREHOUSE
1st shift (6am-230pm), 2nd shift (230pm-11pm), 3rd shift (11pm-6am) Most Backgrounds are accepted Duties & Responsibilities: - Shipping & Receiving Crates - Sorting, Stacking, Wrapping, Scraping - Heavy lifting - Boots required for positions $9/hr All shifts
General Labor
Apply Now
Reliable Staffing Agency: Recruiter
Reliable Staffing is a full service staffing agency. We are currently hiring for an in house staffing recruiter with a minimum of 2 years experience in high volume office recruiting, must be able to fill at least 20-50 positions a week, must be knowledgeable at posting jobs in various fields multitask, and be able to take own initiative.Once you have applied online, Please send your resume to rene@reliablestaffing.com.
Human Resources/Recruiting
Apply Now
Reliable Staffing Agency: UNIX Administrator
The UNIX Administrator position has a shared responsibility for implementing database strategies and solutions and provides database support for software development/application projects during the EMR implementation on the Cache database. This also includes backup support of the Cache database, as well as, managing the data backups and integrity of the data. Regarding the UNIX systems, manages the administration, installation, configuration, testing, troubleshooting, upgrades and support in server environments running various UNIX Operating Systems (e.g., AIX, HP-UX, Linux), which is specific to EMR environment. Will ensure that the infrastructure meets current demands and provide guidance for future expansion/upgrades to support the mission of the organization. Provides on-call 24 x 7 support on a rotating basis. 1. Implements database strategies and solutions and provides database support for software development/applications for EMR implementation. - Is an integral part of the technical and clinical team in developing database strategies for EMR implementation. - Installs and upgrades server software and installs/configures Database Management System (DBMS). - Troubleshoots system environments and manages technical action logs to resolve bugs/issues with Database Management System (DBMS) software and provides outage resolution support; monitors for recurring database issues, and maintains database to ensure data integrity. - Develops/maintains/participates in disaster recovery plans. - Provides database maintenance activities, backups and participates in planning software upgrades and needed patches. - Other support as required to maintain systems at a peak performance level. This may include backups, memory allocation, hardware upgrades, etc. - Maintains a technical level of knowledge for all supported systems. This includes expertise in utilities, operating systems, and system management. - Mentors others to perform duties as documented. - Maintains technical and project level documentation for all database implementations and changes. - Will be required to rotate on an on-call basis as needed. 2. Manages, monitors and troubleshoots servers running EMR software. - Applies database best practices, including troubleshooting skills and experience to insure that Enterprise data is available to systems and customers at all times. - Accountable for ensuring that databases are available, backed up regularly and able to be restored. - Monitors database system performance and maintains database security. - Performs project work to install, configure, upgrade and migrate the database environment as needed. - Monitors the software database license process. - Maintains version control; supports capacity planning. 3. Administration, installation, configuration, testing, troubleshooting, upgrades and support in server environments running various UNIX Operating Systems (e.g., AIX, HP-UX, Linux), which is specific to EMR implementation & maintenance. - Acts as UNIX lead in project implementation of EMR , including the planning, design, testing, and documentation. - Performs system analysis to ensure systems are configured for optimum security and performance. - Diagnoses and uses supplied monitoring and reporting tools to report on overall health of the EMR and plans for future growth and capacity. - Facilitates installation, testing, troubleshooting, documentation and production release of new enterprise applications. - Will evaluate the integration of hardware and software needs for the EMR; collect and optimize UNIX statistical data; maintain inter-operability with third party systems and applications; develop standards, enforce and maintain system documentation and upgrade multiple server-based applications. - Ensures database(s) are configured to adhere to business continuity model. - Ensures data integrity through database optimization planning as well as managing the data backup environment. - Will be required to rotate on an on-call basis as needed. 4. Performs day-to-day Systems Administration activities. - Performs UNIX activities: User Administrations, Disk Management, Package Install, Patch Management, Storage Management, and disaster recovery. - Performs incident and problem resolution as needed: identifies, analyzes, fixes, and determines root cause, follows-up and coordinates changes to resolve complex problems involving hardware, software, networking and applications. - Responsible for regular backup and restores operations for Linux systems. - Monitors and ensures adequate security for hosts and tightened file system access control. - Identifies, controls, maintains and verifies OS b
Information Technology
Apply Now
Reliable Staffing Agency: Warehouse Associate - Part-time
Responsible for warehouse functions to include unloading and unpacking shipments, inbound processing, scanning and shelving of parts, pulling orders, and data entry into computerized inventory control system and inventory control. Does not operate power equipment. May utilize barcode scanning equipment. The person will be working in the hub environment and some work will be in the office. ** Most importantly they need to be reliable and have perfect attendance.
Warehousing
Apply Now
Reliable Staffing Agency: Engineer
Engineering Manager experienced in gas turbine rotating components, cases and combustors. Principal Duties: Manage product and process engineers , tool designers , metallurgical laboratory, CNC Programmer and 2 Senior Engineering Techs. Shop floor work includes: turning, milling, boring, grinding, electrical discharge machining, thermal spraying (air-plasma spray and HVOF), shot peening, heat treatment (air furnaces, vacuum furnaces and quartz lamps), brazing, soldering, welding (gas-tungsten arc, resistance, seam, electron beam), blending, riveting, thermal resizing, metalworking, balancing, assembly/disassembly, adhesive bonding, high pressure water jet stripping of thermal sprayed coatings and painting. Review engineering reports and estimates to customers documenting developed procedures for severely damaged components. Oversee implementation of OEM repairs and support the development of repairs for FAA DER approval. Minimum Requirements: Previous 5 years of experience in Engineering a must. Bachelor's Degree in Mechanical, Metallurgical, Industrial, Welding or Aerospace Engineering. Experience supervising repairs of gas turbine components (cases, frames, combustors, rotating components); repair development. Specific experience with engines manufactured by General Electric, Pratt & Whitney, CFMI, Rolls Royce and IAE. Proven experience managing engineering department. Strong work ethic, sense of urgency, dedication to quality, deadline completion, and LEAN and Six Sigma experience are expected. FAA DER a plus. Be able to pass criminal background check/drug test have 3 good work references. Pls apply online at: www.reliablestaffing.com click on apply online, then click register, then submit info/application-SAVE call 210-530-9675 and send your resume to this posting if you meet the above requirements. PLS EMAIL RESUME TO : RENE@RELIABLESTAFFING.COM PLS NOTE WEBSITE JOB POSTING
Engineering
Apply Now
Reliable Staffing Agency: Case Management
PLEASE EMAIL YOUR RESUME FIRST TO RENE@RELIABLESTAFFING BEFORE APPLYING FOR THIS POSITION Job Description Full Time 40 Days Shift - Must maintain current Texas State Registration EDUCATION: Graduate of an accredited School of Nursing or Licensed Masters Social Worker EXPERIENCE: Reliable Staffing is recruiting in San Antonio for an indvidual with 2 yrs acute hospital case management health care provider or health care company experience. Working knowledge of computers and basic software applications used in job functions such as word processing, graphics, databases, spreadsheets, etc. LICENSE/CERTIFICATION: Possession of current Texas State Rn or LMSW license PHYSICAL REQUIREMENTS: Must have eye/hand/foot coordination, finger/fine dexterity and be able to handle/grip/squeeze and perform repetitive activity. Must be capable of transferring-vertical/horizontal, lifting/carrying 20 pounds and be able to push/pull, climb, stoop/bend, kneel, walk, sit,stand and reach. SUMMARY: Accountable for coordinating, developing, executing, monitoring and evaluating all Case Management activities. Case Management activities encompasses utilzation review, resource management, coordination of care, transition/discharge planning, and social work services across the episode of care. Working in collaborative practice with the physician and other members of the health care team to meet patient-specific and age-related patient needs, linking cost resource management and quality to patientcare Key word search: Medical Staffing San Antonio, Hospital Jobs in San Antonio, San Antonio Staffing, Staffing Services in San Antonio,
Healthcare - Social Services/Mental Health
Apply Now
Reliable Staffing Agency: Cold Warehousing
I'm in need of multiple EXPERIENCED cold warehouse personnel
General Labor
Apply Now
Reliable Staffing Agency: School Janitor
School Janitors wanted. Must have a clean criminal background and have experience in cleaing large facilities.
General Labor
Apply Now
Reliable Staffing Agency: Flight Attendant
In need of an experienced flight attendant with a bubbly personality and a flexible schedule. You'll be working over night and sometimes longer but the pay will compensate. You must have at least on year of experience to apply.
Hospitality/Tourism
Apply Now
Reliable Staffing Agency: Marketing Agent
Need an experienced marketing and sales agent. Must be very familiar with the home healthcare field and be bring in and maintain clients and business. Also you must have at least three years of home healthcare marketing experience.
Healthcare - Business Office & Finance
Apply Now
Reliable Staffing Agency: Appointment Setter
Seeking candidate with five years or more of appointment setting and administrative experience. Position requires that you have a degree and great communication skills. You will need to be well organized and be able to handle e-mails and inbound and outbound calls.
Administrative and Support Services
Apply Now
Reliable Staffing Agency: Collections Agent
We're looking for an experienced collections agent with at least five years of collection calls experience.
Customer Service and Call Center
Apply Now
Reliable Staffing Agency: Janitor
Needing a second shift janitor for an office building. Schedule will be 4pm-12am Monday through Thursday and 1pm-8pm on Fridays.
General Labor
Apply Now
Reliable Staffing Agency: Customer Service
Looking for an individual with exceptional customer service skills. Job involves some driving so you must have less then two moving violations and a clean criminal background. Individual must be organized and self motivated.
Customer Service and Call Center
Apply Now
Reliable Staffing Agency: Apartment Maintenance
Looking for an experienced Apartment Maintenance Tech. He needs to have his own tools and be able to do roofing, electrical, plumbing and any other needs of the complex.
Building and Grounds Maintenance
Apply Now
Reliable Staffing Agency: Mail Room Clerk
Looking for an organized person with a clean background. No experienced required, must have basic computer knowledge.
Other
Apply Now
Reliable Staffing Agency: CDL Drivers/Drivers
Several positions available for Drivers. Clean DRIVING RECORD for one year Clean criminal background for at minimum 3 years Some positions require a CDL Some Positions are on a rotating shift.
Construction, Mining and Trades
Apply Now
Reliable Staffing Agency: Telemarketer
Reliable Staffing is searching for an experienced telemarketer to make outbound sales calls. Requirements are: - Must have a minimum of 3 years experience making outbound sales calls. - Must be able to make 200+ calls a day with RESULTS! - Must be able to meet a daily quota. - Experience making business-to-business sales calls is a plus. Pay is $9-10 plus commission. Keyword Search: Employee Leasing Texas Employment Agencies San Antonio, Texas Temporary Agencies San Antonio, Texas
Sales - Telemarketing
Apply Now
Reliable Staffing Agency: Warehouse Supervisor
We are looking to hire an experienced warehouse supervisor for a reputable aircraft parts company. Qualified candidates must be bilingual, must have shown loyalty to ONE company for a minimum of 6 years, and must have extensive experience in warehouse management. Knowledge of aircraft parts is greatly preferred, but not mandatory. Applicants must be willing and capable to supervise a crew of men who have been with the company for 20+ years. Additionally, candidates must be able to do basic data entry for inventory control. Candidates who do not meet this criteria will not qualify for an interview. Salary is negotiable and based on experience.
Transportation and Warehousing
Apply Now
Reliable Staffing Agency: Dental Biller
We are looking for an experienced dental biller to work full time in a local dentist office. Qualified candidates must be upbeat, outgoing, and able to work in a fast-paced environment. A minimum of one to two years experience in dental billing is required, and candidates must have zero criminal background. Position is for direct hire. Salary is highly competitive.
Healthcare - Therapy/Rehab Services
Apply Now
Reliable Staffing Agency: Banquet Staff
We are looking for experienced banquet staff to work at several upcoming events throughout San Antonio. We are seeking servers, barbacks, and catering set-up crew. Requirements are: - Must have reliable transportation. - Clean background--no felonies. - Must have a minimum of 6 months experience working at banquets/events. - Must be reliable and available to work on-call. Pay is $8/hr. Position is temp-to-hire. Schedules can be flexible--great position for students who need some extra pocket money.
Hospitality/Tourism
Apply Now
Reliable Staffing Agency: HIM Coding Manager
Candidate will perform the functions of HIM Coding Manager. Overseeing, directing, and guiding the coding staff for South Texas Health System. Responsibility and accountable for coding and DRG accuracy, timeliness of coding, and utilization of systems used to perform coding functions. Will maintain relationship with Business Office and Case Management staff. Responsible for coordination of meetings with ancillary departments regarding proper coding and accurate charge master items. Ideal Candidate will: Have 5+ to 7 years of experience Have Management Experience Required Have a Minimum Education of a Associate's Degree or Higher Willingness to Travel - Occasionally Salary: $59,000 +
Medical
Apply Now
Reliable Staffing Agency: Cold Warehouse
We are looking to hire several new cold warehouse employees. REQUIREMENTS: - Must be able to work Monday through Friday, and some Saturdays. - Must have at least ONE year of experience working in a frozen/cold warehouse. - Must have a clean criminal background. - Must be able to work last-minute if necessary. - Must have reliable transportation. Shifts are: Mornings-- 6:45am-3:30pm Evenings-- 3:30pm-12:30am Position is temp-to-hire. Pay is $8/hr.
Transportation and Warehousing
Apply Now
Reliable Staffing Agency: Registered Nurse
We are looking to hire a licensed Registered Nurse for a local hospital. The position is for direct-hire, and requires a minimum of two years experience in a hospital setting. Eligible candidates must have a current Texas license.
Healthcare - RNs & Nurse Management
Apply Now
Reliable Staffing Agency: Licensed Social Worker
We are looking to immediately hire a licensed social worker for a local hospital. Eligible candidates must be a graduate of an accredited School of Social Work, and have a minimum of two years experience working in a hospital setting or an equivalent practicum experience. LMSW required. Position is for direct hire. Salary is $45k-65k/year.
Healthcare - Social Services/Mental Health
Apply Now
Reliable Staffing Agency: Pharmacist
We are looking for a licensed Pharmacist to work in a local hospital. Candidates must hold a current license in the state of Texas, and must have a minimum of three years experience working in a hospital setting, or in an equivalent practicum. The position is for direct hire. Salary range is $90-120k/year depending on experience.
Healthcare - Pharmacy
Apply Now
Reliable Staffing Agency: Speech Therapist
We are looking to hire a licensed Speech Therapist for a local hospital. Applicants must have a minimum of three years experience working in a hospital setting or equivalent practicum, and must hold a Masters in Speech Therapy from an accredited university. Position is for direct hire. Salary is $90k-120k/year depending on experience.
Healthcare - Therapy/Rehab Services
Apply Now
Reliable Staffing Agency: Physical Therapist
We are looking to hire a licensed Physical Therapist for a local hospital. Qualified candidates must have an active Texas state license, and must have a BLS obtained through an approved American Heart Association Training Center or the Military Training Network. This individual is responsible for the administration, interpretation and evaluation of tests and measurements, creates and makes modifications to treatment programs, and works with various departments as applicable. The position is for direct hire. Salary is $100k-140k/year depending on experience.
Healthcare - Therapy/Rehab Services
Apply Now
Reliable Staffing Agency: Substitute Teacher
We are looking for several certified teachers to work as substitutes in private and charter schools on a per-needed basis. Requirements are: - Must be able to work on-call. - Must be teaching certified. - Must have a clean criminal background. - Must have reliable transportation. Position pays $8-15/hr.
Education, Training, and Library
Apply Now
Reliablestaffing in San Antonio on Cupples Road